Thank you for your interest in working for Rārangi Utu ā-Mātauranga EPL. We are a fast-paced, cohesive team of around 200 staff members. We are responsible for paying 96,000 teachers and support staff every fortnight. That's $231 million per pay period and $6.0 billion per annum!
We couldn't do this without our team, who play a critical role in the success of our organisation. To view and apply for current vacancies, please visit our SEEK recruitment page.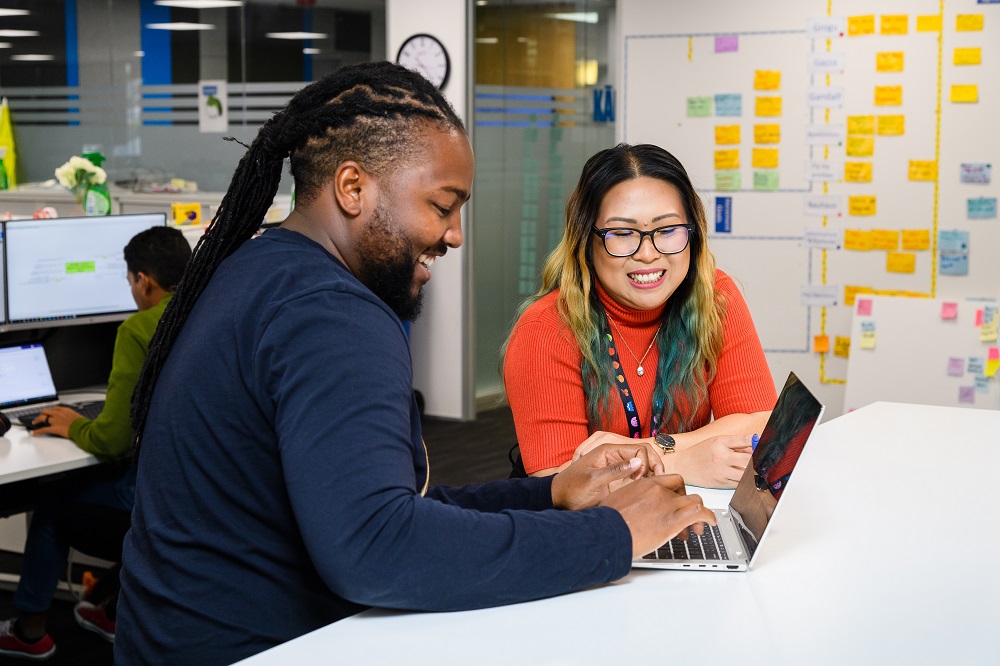 Kōrero mō te tūranga – about our roles
Our technology team work with an award-winning application built on a modern kubernetes technology stack that uses the latest azure services. This enables us to have agile-minded, technology-focused roles in Software Development, Business Analysis, Testing, Scrum practice, Product Owners, Cloud Operations, Platform Engineers, IT System Operations and Change Design.
Our Oracle-based payroll system is run by our wide range of payroll mavens. We have Payroll Advisors, Tax Specialists, Salary Assessment Advisors, Overpayment Advisors, ACC Advisors, Payroll Administrators, Customer Service Specialists, Payrun Coordinators and Payroll System Administrators. All of these positions contribute greatly to the achievement of our fortnightly pay being successfully delivered to schools.
Our specialist roles keep EPL at the top of our game. These roles range from our People Leaders, Risk and Assurance team, People and Leadership team, Finance team, Communications and Engagement team, and Technology Assurance.
We have many internal opportunities for growth across the organisation, as we pride ourselves on being able to upskill and recruit from within.
Employee benefits
As an employer, we value you. As a result we have a range of benefits we offer in addition to salary. We offer four weeks' paid annual leave for each year of service and 10 days of sick leave per annum. After completion of five years' service, our employees are granted five weeks' paid annual leave in that and following leave years.  Our additional benefits are listed below.
Life and income protection insurance
As a permanent employee you will be automatically covered with AON's life and income protection insurances.
Attractive leave allowances
Taking leave is essential to promote good physical and mental health in the workplace and improves work-life balance. We offer a paid day of birthday leave and charity/volunteer leave each year. We also gift three days of wellness leave per year for our employees.
Flexible working practices
We'll work together to make sure that the hours you work benefit you, your whānau and our organisation.
Health and wellness initiatives
We prioritise the wellbeing of our people. We offer wellbeing initiatives, including wellness leave, hauora support across the organisation and access to guided meditation and massage services.
In those times where you or your whānau need someone to talk to, we also provide access to EAP services – a confidential support, guidance and counselling service, which is available 24/7, 365 days a year.
Great parental leave packages
Spending time with your tamariki is key. We support returning primary carers return to work by offering an ex-gratia payment (two years' service required) and offer paid secondary carer leave to support your growing whānau.
Additional KiwiSaver benefits
We want to help you build up your superannuation, so we will match your KiwiSaver contributions up to 4%.
Career development
We consider ourselves to be a learning organisation, striving to be better every day. To make this a reality, we continually develop our people and help them grow by offering access to training courses, study opportunities, secondments and on the job training.
Access to corporate discounts
You'll have access to corporate discounts for all employees, including:
Southern Cross Health Insurance discounts
Specsavers discounts for you and your whānau
Thrifty Car Rental discounts
Me pēhea te tuku tono – to apply/interested?
Please visit our SEEK recruitment page for all of our recruitment opportunities.