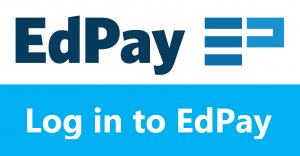 EdPay – a fully online service – has replaced Novopay Online, which was switched off on 20 October 2021.
EdPay is intuitive and easy to use. We've made it easy for users to get things right – and hard to get them wrong. We've rolled out EdPay functions incrementally, once they were built and tested. EdPay also improves the timeliness and accuracy of schools' payroll information, increases automation, and removes many of the pain points for schools' payroll administrators, particularly processes based on lengthy, manual forms.
(The personal information in the below screenshots is fictional – click to enlarge)
We engaged with schools early
We began trialling EdPay with payroll administrators and principals with 11 schools in March 2019, adding a further 15 in May, and increased to 200 in July 2019. Based on their feedback, we offered it to an additional 1,000 schools in September 2019, and rolled it out to the rest before the end of the year. EdPay is now available to all schools and has replaced Novopay Online.
Timeframes
EdPay now has most of the functions of the existing forms-based service, and the remainder are being built in stages, once they're tested and ready. The timesheet and leave functions were switched off in Novopay Online on 6 October 2021, and the entire Novopay Online service was switched off on 20 October 2021.
Schools continue to be supported by their dedicated payroll advisors and there are training guides and materials available on our EdPay training page.

The 2016 Detailed Business Case for a better schools' payroll
Executive Summary of Business Case (PDF)
Detailed Business Case (PDF)