Education Payroll Limited is led by a Chief Executive whose team comprises personnel specifically selected for their experience and expertise in relevant management positions. The team is:
Arlene White
Chief Executive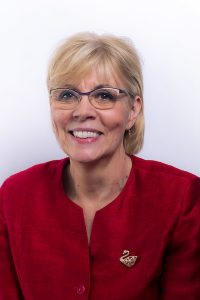 Arlene assumed the role of Chief Executive at Education Payroll Limited on 7 February 2018. Prior to that she was the Deputy Commissioner, Service Delivery at Inland Revenue. A lifelong public servant, Arlene began her career at the Canada Revenue Agency and worked in progressively more responsible roles there, prior to immigrating to New Zealand in March 2012 to take up the role with Inland Revenue.
Arlene spent the majority of her career in regional operations before moving to CRA Headquarters as the Assistant Commissioner, Assessment and Benefit Services Branch. In this role she was responsible for a large service delivery operation as well as leading several key business transformation initiatives including the development and promotion of electronic services.
Arlene holds a Bachelor of Science degree, majoring in mathematics, from the University of Manitoba (Canada). She also has a two year accounting certificate and a second language proficiency (French).
Brian Elliott
Head of Business Services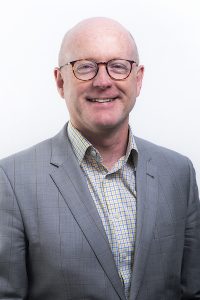 Brian brings to Education Payroll a background in financial management positions that includes strategic financial management, operating in a project management environment, and business planning and strategy.
Prior to his appointment, Brian was the Chief Financial Officer for Maritime New Zealand, following earlier financial roles in the public and private sector. Brian has worked across government in agencies such as ACC, Parliamentary Service, and the Civil Aviation Authority. His private sector experience also includes roles at Vehicle Testing Group, Amcor Packaging and BOC Gas.
Brian holds a Bachelor of Commerce in accountancy, an MBA and a PhD in the benefits of e-commerce development.
Mark Dwight
Head of Operations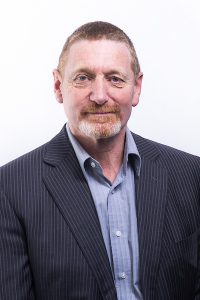 Mark is an experienced Chief Financial Officer and General Manager. He is a former chartered accountant and holds a BA in history, as well as a Master of Business Administration.
A former Chief Executive of infrastructure management company Pencarrow Group, which he saw through to successful divestment, Mark has served as Chief Financial Officer for both the Ministry of Business, Innovation and Employment, and the Ministry of Education.
Mark also developed and led the introduction of the Ministry of Education's current strategy and operating model.
His earlier career has spanned both finance and ICT. During a 12-year career at Telecom, Mark held roles as General Manager Enterprise Systems, and General Manager Networks, with responsibility for more than 1800 staff. Mark served as a Director of MITO and Vehicle Testing New Zealand, each for nine years.
Christine Bennett
Head of Customer Experience and Channels
Christine holds rich experience in both the public and private sectors. As General Manager Government Information Services at the Department of Internal Affairs, Christine set the strategy for achieving the refresh of the cross-government website govt.nz, as well as the modernisation of the
Gazette
, New Zealand's official record of Government decisions, which now offers digitisation and a self-service portal.
Other roles have included six years as Director, Development and Support at DIA and several years managing strategic relationships and customer-focused strategy and change programmes for ACC.
Christine has also led several customer analytics and insights programmes for Westpac and Kiwibank. She has a passion for co-designing solutions with and for customers and stakeholders and is well-versed in design thinking and Agile.