Education Payroll Limited is led by a chief executive and management team and run by a board of directors. The management team has been selected for their experience and expertise in relevant management positions. The board reports to two share-holding Ministers: the Minister of Finance and the Minister of Education.
Lara Ariell
Chief Executive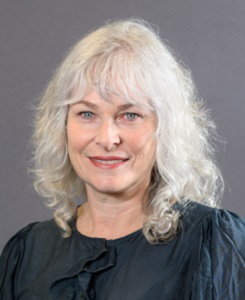 Lara has enjoyed broad range of senior leadership, finance, strategy, planning, business support and change management roles in a variety of organisations across the public service.
She was previously the chief financial officer (CFO) of Inland Revenue, leading their Enterprise Support Services transformation workstream.
Lara also held CFO and corporate services roles with the Ministry of Social Development, Callaghan Innovation, the Tertiary Education Commission, Ministry of Justice, Ministry of Education, and Te Papa Tongarewa, the Museum of New Zealand. She started her career working in receivership and insolvency with accountancy firm Price Waterhouse and then McCallum Petterson and Co.
She has a Bachelor of Business Studies from Massey University and is a Chartered Accountant Fellow (FCA).
Tamsin Evans
General Manager Organisational Performance
Tamsin is a skilled senior executive and leader with extensive public sector experience, primarily in local government and more recently in central government.
She moved from local government to work as Deputy Chief Executive Delivery at Manatū Taonga Ministry for Culture and Heritage in June 2018 before joining Education Payroll in November 2021.
Tamsin's local government experience includes working at Kāpiti Coast District Council (KCDC) for 10 years as Group Manager Community Services and Deputy Chief Executive, and then as Chief Operating Officer for two years at Porirua City Council. Prior to working at KCDC, Tamsin worked for Capacity (now known as Wellington Water) and for Wellington City Council in various infrastructure and customer service roles.
She has led the delivery of major infrastructure projects, construction projects and developments, along with organisational change projects, and response and remediation projects.
Tamsin emigrated to New Zealand from the UK in 1996, where she obtained an MSc and BA Hons.
Gerard Aberdeen
General Manager
Service Development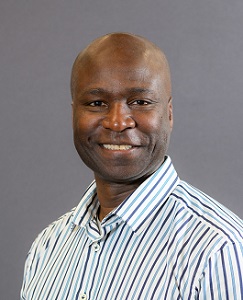 Gerard has over 20 years' senior leadership experience across the private and public sector, working on both the vendor and client side of business. He is an experienced business and technology leader, able to think and act strategically. His previous General Manager and Chief Information Officer roles have involved sponsoring and providing governance over large technology programmes, as well as running large operational systems.
He has recent experience as a Programme Director, delivering large complex and challenging transformation programmes, with significant business change management components. Gerard is passionate about developing fantastic teams and supporting individuals to grow and develop in their roles.
Gerard is originally from London and now calls Wellington home. He has an MSc Computing from the University of Wales and an MBA from Massey University.
Blaire Hunt
Head of Service Delivery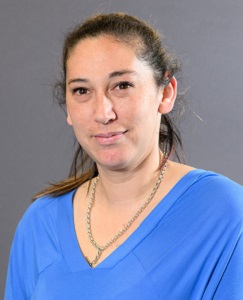 Blaire began her career at EPL 10 years ago and over that time has worked in most areas of the schools' payroll. The understanding she has of payroll from both a customer and internal viewpoint, is invaluable to EPL's Executive Leadership Team.
Blaire has first-hand experience of the inner workings of EPL. Initially as a payroll advisor supporting school administrators and principals, Blaire moved to managing teams of payroll advisors, and is now leading Service Delivery. Blaire's experience gives her a practical and measured perspective which she brings to EPLs strategic decision-making.
Naomi Ferguson
QSO
EPL Board Chair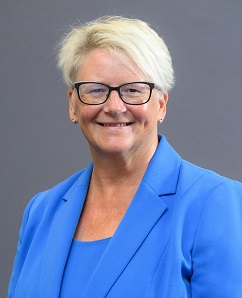 Naomi has more than 30 years' senior leadership experience in the public sector in New Zealand and the UK and took on the EPL Board Chair role in November 2022. She led Inland Revenue between 2012 and 2022, leading the successful delivery of the highly complex Business Transformation Programme during her tenure. She is widely recognised as an effective leader of significant change programmes in large and complex organisations.
Naomi is passionate about diversity and inclusion and was the co-chair of Papa Pounamu, a trustee of Diversity Works New Zealand and sponsor of the Government Women's Network. She was awarded the Women of Influence Public Policy award in 2016 in recognition of her work in this area.
Naomi serves on the Board of Te Whatu Ora – Health NZ and the Risk and Assurance Committee for the Ministry of Justice.
She has a Master of Arts from Glasgow University. She is also a member of the Institute of Directors.
Liz Maguire
EPL Board Director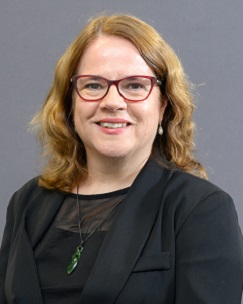 Liz is the Chief Digital Officer at Waka Kotahi NZ Transport Agency. She has 30 years' experience in banking, payments and digital technology. She is the former Head of Digital and Transformation at ANZ Bank in New Zealand and was a member of ANZ New Zealand's executive leadership team for four years. She is the Chair of EPL's Audit and Risk Committee.
Liz has a Bachelor of Commerce in Management Studies & Labour Relations from the University of Auckland and is a graduate of the Australian Institute of Company Directors.
David Skinner
EPL Board Director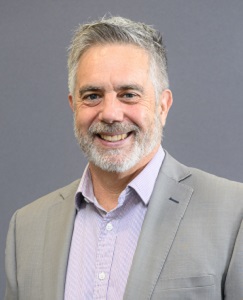 David is an executive director of Gravelroad Consulting specialising in infrastructure and public policy risk economics. He has had a management career in telecommunications, electronic banking, and defence.
Previous positions include Managing Director of Netway, Hypercom, and Chief Operating Officer positions in Clear Communications. He has lived and worked previously in the UK, Europe, and Australia.
He holds a Bachelor of Engineering from Canterbury University and a Master of Business Administration from Auckland University and is an associate fellow of the New Zealand Institute of Management.
Mads Moller
EPL Board Director
Mads has 30 years of experience as a technology entrepreneur in senior leadership roles in blue-chip companies like IBM, Broadcom, Vodafone, and Google, and has been working in governance roles for nearly 30 years. At Google, he was the European leader of the technology sector and grew the commercial team to over 1,000 direct selling staff.
He has a broad international business background and has worked in the tech industry for his whole career. He has an in-depth understanding and experience in how companies get the most benefit from using technology, including AI, Blockchain, IOT, and other new emerging disruptive technologies. He has started over 60 tech companies and has traded 15 of these companies.
He is also an independent director for Quotable Value Ltd, OrbViz Ltd, Virtual Medical Coaching Ltd, Webtools Ltd, Protocol Policy Systems Ltd, and is the Chair of his own companies based in the USA, UK, and Denmark.
Mads has an MBA from Copenhagen Business School (International Marketing) and from London Business School (International Strategy and Corporate Finance).
Deidre Shea
MNZM
EPL Board Director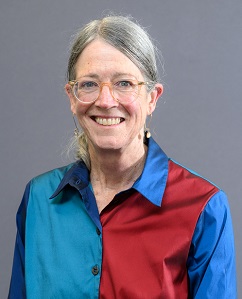 Deidre has held a variety of leadership roles in education throughout her career. Recent positions include Principal of Onehunga High School and executive member of both the Auckland Secondary School Principals' Association and the Secondary Principals' Association of New Zealand (SPANZ). Deidre served as President of SPANZ from 2019 to 2021.
For the past decade, Deidre has chaired the Alternative Education consortium Te Hikoi. She currently also chairs the NCEA Professional Advisory Group for the Minister of Education and is a commissioner with the Tertiary Education Commission.
Deidre has a BSc in Mathematics and Statistics, a Diploma of Teaching, and a PG Dip in Educational Administration. In the 2022 Queen's Birthday Honours she was appointed as a Member of the New Zealand Order of Merit for services to education.